Geoblink
¿Qué hacemos?
Recently selected by Bloomberg as one of the 50 most promising startups in the world, Geoblink is a SaaS-based Location Intelligence solution that helps professionals from the retail, real estate, and FMCG industries make informed decisions about their business strategies. It combines traditional and non-traditional advanced analytics techniques over big and small data, together with a rich map-based UI to display multiple types of statistics in a way that is simple to use and easy to understand.
Geoblink, launched in March'15, has raised more than $8 million in funding. Investors include, Elaia Partners, Nauta Capital and business angel Iñaki Berenguer, among others.
Distinctions:
- One of the 50 most promising startups in the world according to Bloomberg
- South Summit 2016 B2B Competition winner
- La Caixa EmprendedorXXI 2016 winner
- Best entrepreneurship project - Evolución award (Grupo Vocento)
- Lanzadera accelerator 3rd edition winner
- Best startup at Actualidad Económica La Caixa awards
- Finalist at Spain-US Chamber of Commerce New York competition
- Winner of a London roadshow by UK Embassy
- Accenture Pasión
Stack tecnológico
AngularJS
aws
Big data
GIS
hibernate
J2EE
Java
Jboss
Machine Learning
mongodb
postgis
PostgreSQL
python
R programming Language
Spring
Fotos de la oficina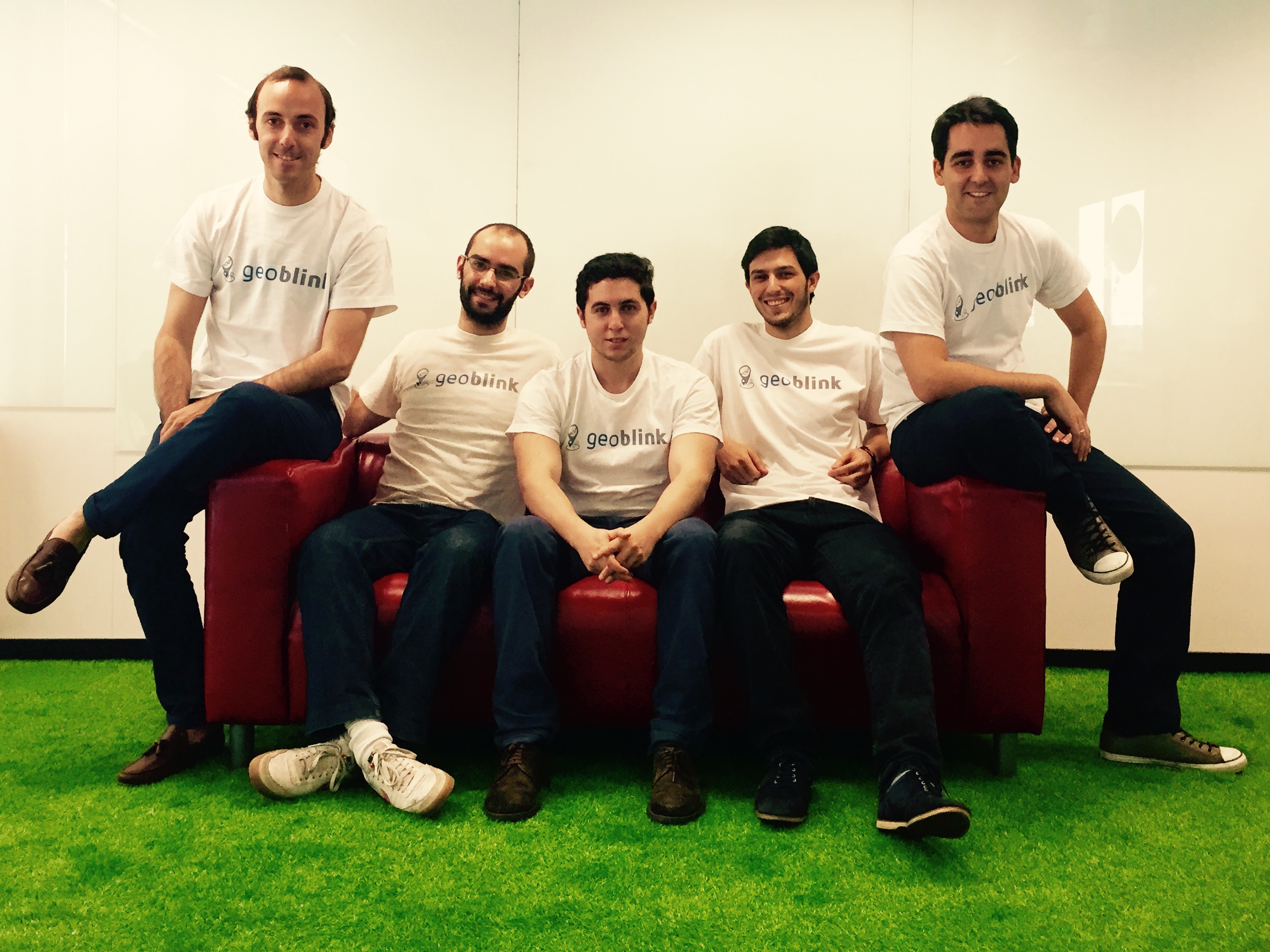 ¿Por qué trabajar con nosotros?
We are hiring top talent to join our team. Please visit: https://www.geoblink.com/work-with-us/